What are the advantages of porcelain crowns?
Today all-porcelain crowns are considered the most beautiful crown that a tooth can get. Pure porcelain is the only crown that gives the desired translucent look to the tooth, their color is influenced by the tooth under them.
Transparent, esthetically appealing just like a natural tooth.
Metal-free, this means people are unlikely to have allergic reactions.
Highly biocompatible.
Reduced sensitivity.
Alignment and form correction is possible.
Ideally suitable for patients who have reduced space inside their mouth.
Need a local dentist?
Call our experienced support to help you find an experienced dentist in your local community. We are available 24/7!
What are the disadvantages of porcelain crowns?
The major drawback of using all-porcelain crowns for restoring the front tooth is that the expertise required to place them is very challenging.
Preparation might be complicated and could take a bit longer time
Comparatively expensive
Less durable than other types and vulnerable to breaking and cracking
Because of the breaking/cracking vulnerability, all-porcelain crowns are usually not recommended for restoring a back tooth.
How much does an all porcelain crown cost?
All-porcelain crowns for the front teeth usually cost around $1,000 - $1,500 in the United States, but some dentists might charge significantly more.
The usual price in the United Kingdom starts around £450 - £500. Canadians pay about the same as US patients, while Australians generally pay a ~10% higher price.
Prices for the back teeth might be slightly higher, but these crowns are usually recommended for the anterior region (front teeth) only.
In general porcelain crowns are more expensive than metal or porcelain fused to metal crowns (except pure gold crowns). However, their natural look and durability compensate for the higher price.
Even though dental crown prices depend on many factors, here is a list of usual porcelain crown prices in various countries:
United State: $1,000 - $1,500
United Kingdom: £450 - £900
Canada: $1,000 - $1,500
Australia: $1,100 - $1,800
Need a local dentist?
Call our experienced support to help you find an experienced dentist in your local community. We are available 24/7!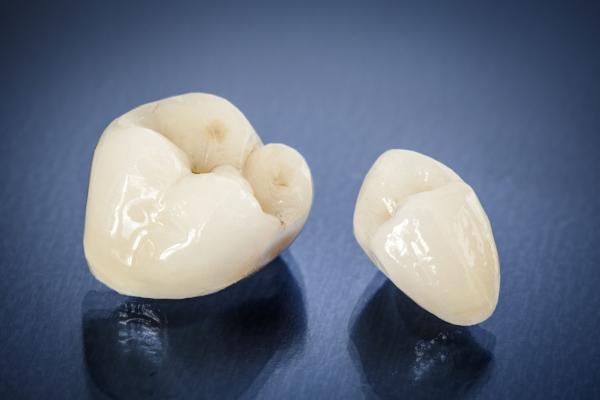 How does the procedure look like?
The procedure for the fitting a porcelain crown is similar to that of any other traditional crown:
The tooth to be treated is cleaned, reshaped, and thus prepared for treatment.
The tooth is also tapered a little so that the crown can snugly fit on top of the concerned tooth.
With the help of dental putty, an impression of the tooth is taken.
The mold is then sent to the laboratory for fabrication of the new crown.
In the meantime, the patient gets a temporary crown fitted on the tooth.
A period of two to three weeks is required for the crown to be prepared.
Then the patient's tooth is fitted with the new crown. For this, the dentist roughs up the surface of the affected tooth with the help of etching acid which enables the crown to hold on to the tooth.
After the desired fitting is obtained, the crown is firmly fixed with the help of dental cement.
Care must be taken to avoid grinding, biting into hard foodstuffs, and clenching.
Types of all ceramic / full porcelain crowns
These are the most common types of ceramic or porcelain crowns:
Feldspathic porcelain is the most traditional type that is used and is most beautiful.
Empress crown looks like that of glass and can be called ceramic. 
Procera crown has milled ceramic inside and traditional porcelain on the outside. This crown is used because of its extraordinary strength. It can be cemented with the help of an ordinary bridge cement and crown.
Lava crown has a translucent Zirconia on the inside which is shaded and finally looks beautiful on the outside due to its baked layer.
Zirconia crowns look natural and do not reveal a black line like other crowns at the gum line.
E-max crowns are getting more and more popular nowadays.
Our natural tooth is translucent in color and these crowns are the only ones with such translucency. However, these crowns are not as strong as metal or PFM crowns.
Need a local dentist?
Call our experienced support to help you find an experienced dentist in your local community. We are available 24/7!
You might also be interested in: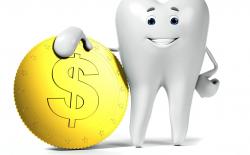 The price of a dental crown depends on many factors. Read our article to find out more about what affects the cost of a dental crown.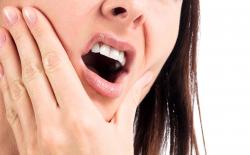 Secondary caries, infection, and loose crowns are some of the most common reasons for dental crown pain.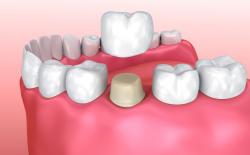 While the average lifetime of a crown is 5-15 years, many crowns last a lot longer than that. Learn more about the most important factors that determine the longevity of a dental crown!