Information About Dental Implants, Crowns, Braces and More
Replace missing teeth with dental implants
Implants are like your teeth and feel so natural that you may forget that you ever lost your teeth. Provided you have good oral and general health, implants are better than dentures and bridges.
Dental implants are the roots made of titanium or zirconia, which are surgically placed below your gum line into your jawbone. After a healing period, your dentist places crowns or bridges over them.
More about dental implants: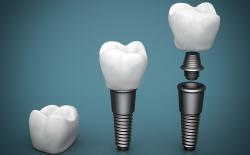 Same-day dental implants can be a great way to replace missing teeth, especially if you have only one missing front tooth. The same-day implant procedure is getting popular, however, the chance of implant failure is higher.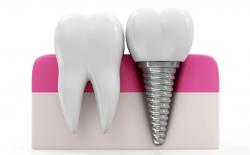 Titanium has been used for decades in implant dentistry. Zirconia is widely used for crowns, but it is relatively new as an implant material.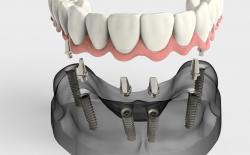 If most / all of your teeth are missing, a full mouth dental implant procedure is used to replace all your teeth. It is a complex and rather expensive procedure.
Get your smile back with dental crowns
A dental crown is an artificial cap placed on a cracked/damaged tooth to re-establish its size, shape, appearance, and improve its strength.
Crowns not only protect the damaged tooth but also give you a great smile - especially the newer types, like zirconia or E-max.
More about dental crowns: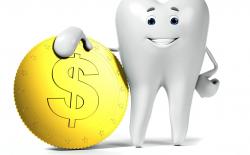 The price of a dental crown can be anywhere between $500 and $2500, depending on the dentist, the material of the crown, and some other factors. In this article, we try to gather most of the factors that affect crown prices.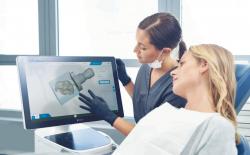 Same-day CEREC crowns offer a fast and affordable alternative to traditional crowns. Their main advantage is that only one visit is required to the dentist and your crown is prepared and fitted within an hour.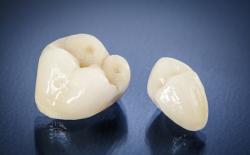 Porcelain is probably the most esthetic material. Porcelain restorations pretty much look like your natural teeth.
Straighten misaligned teeth with braces
Crooked, twisted, or overlapping teeth? Braces can go a long way in correcting these issues.
The traditional metal braces provide the most affordable and very effective solution but the newer invisible braces - like Invisalign - are also great.
Most often used braces: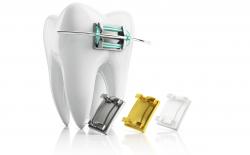 The tried and tested method of straightening misaligned teeth. Metal braces have been used for a really long time, they can help in the more complex cases too. Their only drawback is esthetics.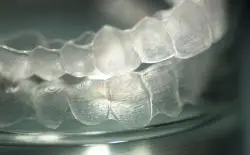 Invisalign is more comfortable and esthetic than a traditional metal brace. Despite the higher price, Invisalign is getting more and more popular.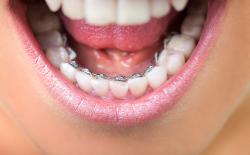 Lingual braces are metal braces attached to the back of your teeth. This gives them a better appearance and therefore they are often preferred to traditional metal braces.